We will always need the right tool for the right job.
Tools
---
From time to time, I will talk about the tools needed to complete an upgrade. If you are a hobbisit like me, you may not fix enough bikes to justify the purchase expensive tools. However, there is a basic set of tools you will need to start. Some you may already have in your toolbox. The following list will not seem complete to some and overkill to others. No matter your approach, hopefully you will find this as a good starting point. Remember, bicycles are metric (most).
First Check out what RJ The Bike Guy has to say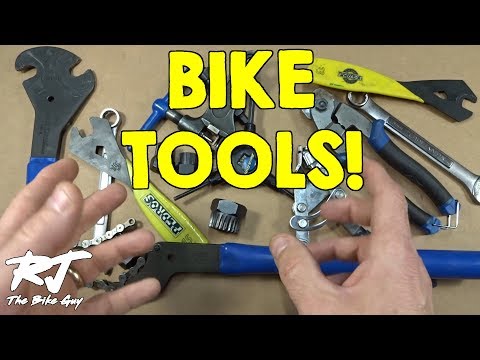 ---
Most Common
Screwdrivers,, philips and flat, large and small
cresent wrench, large
Combination Wrenches 8mm - 17mm
Scissors
Hammer
Hex keys 1.5 - 10mm
Vice Grips
Needle Nose Pliers
Less Common
Bike specific but thankfully not expensive
There are many excellent resouces on the internet for homemade versions of special task tools. Many many thanks to RJ The Bike Guy on youtube. He has a series of instructional videos that are necessary starting point if you are dealing with older style headsets. He has several DIY tools that will same you a lot of time and money.
if you are looking where to just buy the tools. you can get one here
Park Tool RT-1 Head Cup Remover Accessories Headset Tools
.
When we remove the headset and the press on bearing cups for the bottom bracket, will will need to use the techniques outlined in the videos below.
---
disclosure
this site contains affiliate marketing links. That means I get a samll commission if you use the links to buy the products listed. The opinions are my own, gettting a little change for pointing you in a similar direction is just a really nice addition to by bike obsession. Read the full disclosure here. Disclosure link
---